Victorian Tiles
Add a touch of history and character to your home with Victorian tiles
Nostalgia for the elegant designs of the Victorian period has seen a rebirth of the classic designs. Patterns being reproduced by a combination of traditional clay and colour stains used with modern production techniques. Our ranges of high quality Victorian tiles are a combination of replicas of the period and added to with some original, more modern designs that were inspired by them.
Get in Touch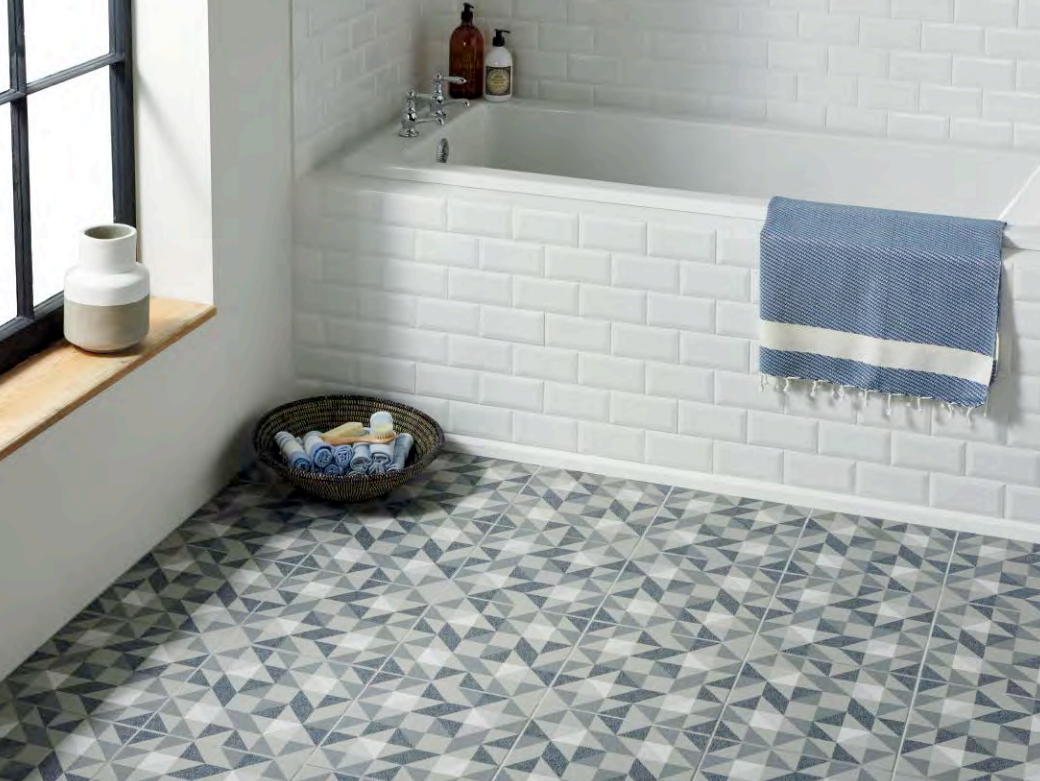 Timeless Design
Typically, Victorian tiling designs consisted of elegant geometric patterns made up of basic shapes including squares, rectangles, triangles, hexagons, octagons and trapeziums. The tiles were formed into designs that were used to ornament buildings with vibrant patterns and colour schemes.
After over 150 years since they were first laid, many buildings are still adorned with their original Victorian tiling, which not only proves how durable they are, but that they have enduring appeal that transcends the ages.  Because of their striking visual impact, versatility and durability, Victorian floor tiles have continued to be used in public buildings.
Using Victorian Tiles
Our broad range of Victorian tiles are especially suitable for the restoration of character and listed properties. They allow us to recreate the original traditional designs or to create bespoke new designs based on the period.
This enables you to add a timeless designa and charm to any property.
Victorian floor tiles can be laid both outdoors and indoors because they are vitrified and so absorb very little moisture. 
The geometric patterns are particularly striking when viewed aerially and so make a great impression in a hallway or lobby.
On this page, we have shown you just a small selection of the Victorian tiles we can offer. Hopefully you have seen some that you like. As a next step, a visit to one of our tile showrooms is really worthwhile. There, you can browse a much wider selection of high quality tiles and we can answer all your questions. What's more, if we don't have what you are looking for in store, our highly experienced team will be able to help you find it, as they have access to the full range of tiles from dozens of the best manufacturers in Europe. Details of showroom opening hours, addresses and phone numbers can be found by clicking on one of the showrooms below.
Visit Our Tile Showrooms
We know that choosing the tiles for your kitchen or bathroom at home can be a daunting experience and we are committed to making it as easy and enjoyable a process as possible. We invite you to visit us at our showrooms in Barnet and Crouch End.
Alternatively, you can visit our TileStores shop where you will find a wide range of tiles and accessories that can be ordered online and delivered to your door.
Shop Here