Large Format Porcelain Tiles
The Checkalow flagship product, a wonderful tile manufactured by firing in the kiln. Our ranges are mostly sourced direct from Italy and held in stock or ordered for your project specification.
We have an inexhaustible selection of designs, finishes, shapes, colours, sizes to excite all tastes. As well as a full range of prices for the budget conscious to indulgent.
Nearly all our ranges are from Italy - generally accepted in the tile community as the best in the world for design and quality. However, our buying direct from the factory means we keep the quality affordable.
Get in Touch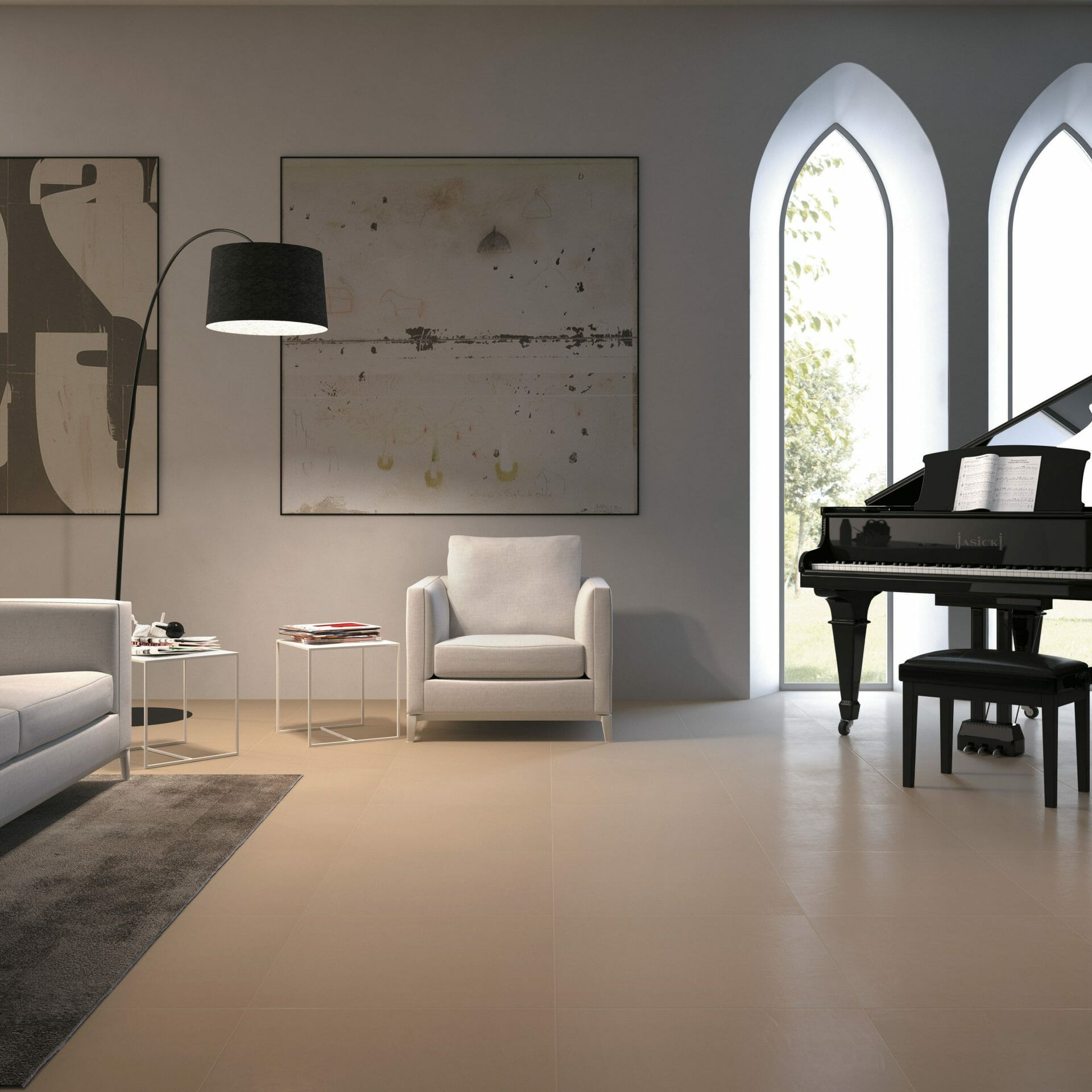 Modern Process
With modern photo transfer using a digital process, we can offer limestones, marbles, slates, timbers indistinguishable from the natural product but without the wearing, staining, sealing and cleaning problems.
Large format porcelain tiles are the best material on walls and floors in bathrooms, wet rooms, kitchens, patios, conservatories but they can be used anywhere due to their endurance and versatile aesthetic finishes.
Characteristics
Resistant to scratches

Hard wearing

Very low maintenance

Easy to clean (just wipe!)

Massive range of finishes
On this page, we have shown you just a small selection of the large format porcelain tiles we can offer. Hopefully you have seen some that you like. As a next step, a visit to one of our tile showrooms is really worthwhile. There, you can browse a much wider selection of high quality tiles and we can answer all your questions. What's more, if we don't have what you are looking for in store, our highly experienced team will be able to help you find it, as they have access to the full range of tiles from dozens of the best manufacturers in Europe. Details of showroom opening hours, addresses and phone numbers can be found by clicking on one of the showrooms below.
Visit Our Tile Showrooms
We know that choosing the tiles for your kitchen or bathroom at home can be a daunting experience and we are committed to making it as easy and enjoyable a process as possible. We invite you to visit us at our showrooms in Barnet and Crouch End.
Alternatively, you can visit our TileStores shop where you will find a wide range of tiles and accessories that can be ordered online and delivered to your door.
Shop Here