Outdoor Tiles
Our most recent advancement thanks to a new invention of PATIO tiles that can be "loose laid".
Visit us in one of our showrooms to see the large selection of designs, shapes, finishes and looks. All with the facility to achieve a seamless "INSIDE/OUTSIDE " feeling where your lounge can continue onto the patio making both appear endless.
At Checkalow we have an extensive range of outdoor tiles perfect for patio and terrace areas and for any external use which will transform all kinds of outdoor living spaces into impressive bespoke features that have a dramatic effect on commercial and domestic properties. Our external floor tiles are hard wearing and suitable for use in entrances and reception areas, front and rear gardens, pathways and driveways, or for decorative features such as terraces and patio areas.
Get in Touch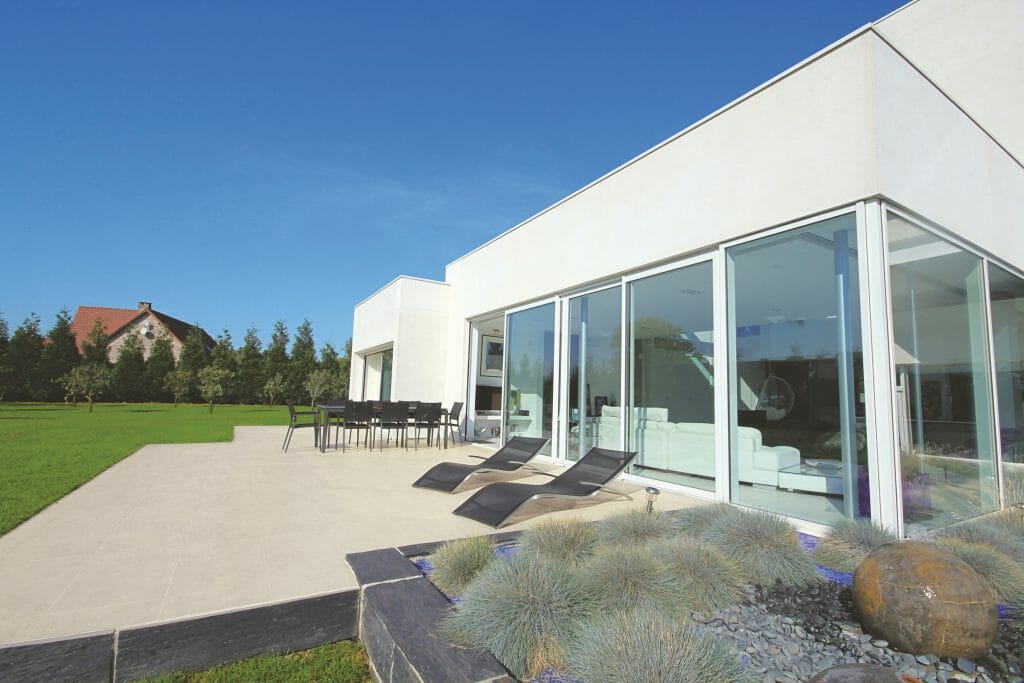 Creating a Design
Each project typically brings its own inherent considerations and we stock a huge range of tiles to cater to all kinds of functional requirements, personal tastes, styles and periods of properties. There is a vast array of materials, patterns, colours, sizes, and finishes for you to consider.
You can choose from the latest contemporary Italian designs, timeless Victorian clay tiles, porcelain, ceramic, terracotta and natural stone finishes including; granite, travertine, sandstone, marble, basalt, Portland stone and slate tiles.
Tile Features
Once your design scheme has been decided there are also practical features of the tiles such as being non-slip, stain and scratch resistant, impervious and frost proof surfaces that serve to enhance the easy maintenance and durability of your paved area.
For more information on our extensive range of external floor tiles for your patio or terrace please speak to a member of our dedicated team.
On this page, we have shown you just a small selection of the outdoor tiles we can offer. Hopefully you have seen some that you like. As a next step, a visit to one of our tile showrooms is really worthwhile. There, you can browse a much wider selection of high quality tiles and we can answer all your questions. What's more, if we don't have what you are looking for in store, our highly experienced team will be able to help you find it, as they have access to the full range of tiles from dozens of the best manufacturers in Europe. Details of showroom opening hours, addresses and phone numbers can be found by clicking on one of the showrooms below.
Visit Our Tile Showrooms
We know that choosing the tiles for your kitchen or bathroom at home can be a daunting experience and we are committed to making it as easy and enjoyable a process as possible. We invite you to visit us at our showrooms in Barnet and Crouch End.
Alternatively, you can visit our TileStores shop where you will find a wide range of tiles and accessories that can be ordered online and delivered to your door.
Shop Here